Think of the biggest business decision you have to make in the next six months. What is the value of getting that decision right—to you and your business?
Imagine that you could discuss this decision—weigh options, be challenged, get different perspectives—from a dozen or so non-competing business owners who are invested in helping you succeed.
Now imagine that you could do that every time you had a big decision to make? What would the value of THAT be to you and your business?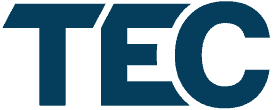 ---
As a TEC Canada Small Business Chair, Andy Clark connects business owners and leaders to their very own Peer Advisory Group dedicated to your success and growth.
Each TEC Canada Peer Advisory Group provides a confidential environment, comprised of 10-12 likeminded leaders from non-competing businesses, to help you process the major issues, decisions, and opportunities that you and your business face every year.
---
TEC Canada Peer Advisory Groups help business owners and leaders:
Make better decisions
Be held accountable
Grow personally and professionally
Avoid isolation when facing key decisions - it doesn't have to be lonely at the top
Cope with the never-ending change in the business world
This is achieved through confidential peer group meetings, one-to-one coaching/mentoring sessions with Andy (as Chair of your Peer Group), professional workshop speakers and access to a national and global network of business leaders.
For more on TEC Canada Peer Advisory Groups, click here.